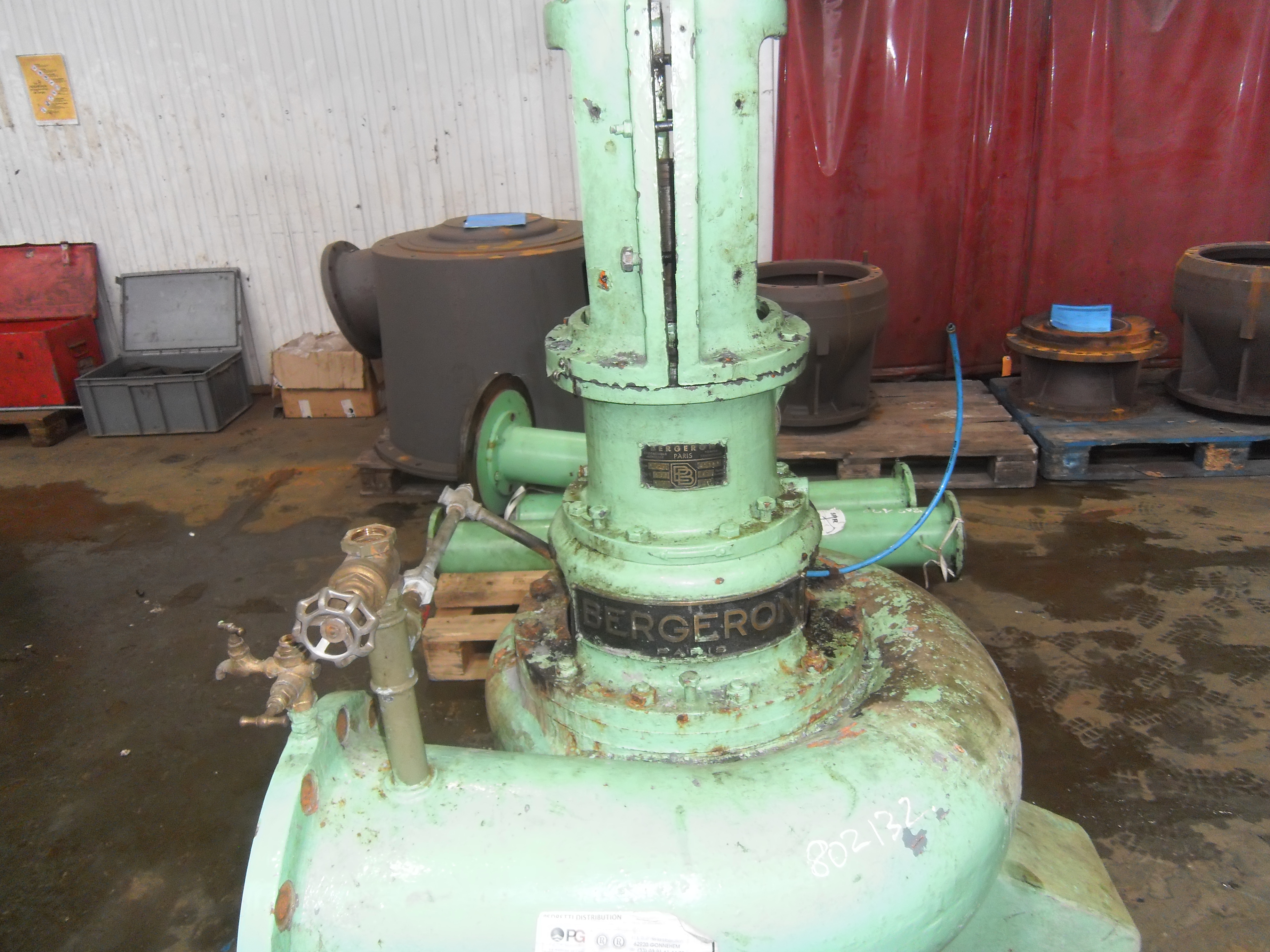 Le 2 March 2022
After 50 years of operation, this Bergeron pump model SL57 (flow of 509 m3/h) has been renovated by our Peme-Gourdin service teams further request from one of our main customers at the East of France.
All wearing parts were replaced and the hydraulic and mechanical slack corrected. The cast parts were sanded and their surface restored with a special coating (which has a Sanitary Conformity Certification). We recover the machine's performance at its original level.
100% achievement for the operator!